Technology
Uniswap Hits $100 Billion in Trading Volume
Decentralized exchange (DEX) Uniswap today became the first decentralized trading platform to process over $100 billion in cumulative volume. The exchange, which launched last May, has racked up on average $11.1 billion in trading volume every month.
Uniswap allows users to swap ECR20 tokens. ERC20 tokens run on the Ethereum blockchain and are super popular in the crypto world because decentralized finance projects—which are mostly built on Ethereum—are attracting more attention from investors than ever before.
The DEX's creator, Hayden Adams, shared the news on Twitter where he described it as "an exciting milestone for DeFi."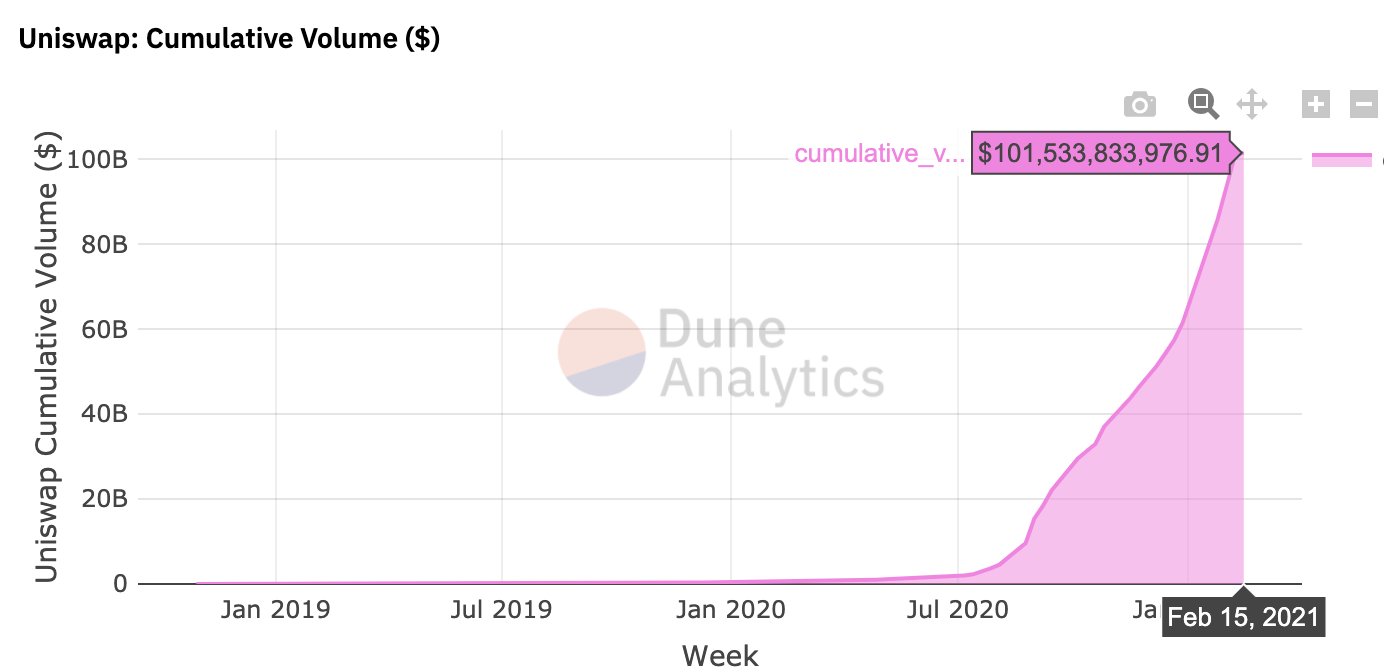 Uniswap exploded with popularity during the Decentralized Finance explosion of 2020. Since then, its native token UNI has landed in the top 20 cryptocurrencies by market cap. UNI is a governance token, meaning those who hold it can take part in determining how the protocol is run.
UNI's market cap is currently $6.3 billion.
People are obviously using the Uniswap exchange like crazy. The DEX has over $3.9 billion locked into its smart contracts. Today's milestone shows that it is processing more transactions than ever before.